Andrea Doria Survivor Pierette Simpson
Welcome Aboard! Benvenuti! Bienvenue! Bienvenidos! Wilkommen!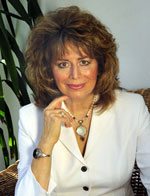 You have reached my craft while surfing to find history, mystery, science, justice, biography, or autobiography—but most importantly you have found a source where you'll relive your inner strength by witnessing your fellow man's astounding ability to survive.
In Alive on the Andrea Doria! The Greatest Sea Rescue in History I will share with you my personal family story, along with other gripping accounts of survival. You will discover how 1,706 people managed to avoid extinction on a foggy night on the Atlantic. You will confront the most controversial sea disaster ever; equipped with untainted evidence you will break open a cold case which resolves—once and for all—what really happened on that "mysterious" night of July 25, 1956.
Before plunging into my real-life chronicle, you may want to peruse the site, learning more about me, through my blog, articles, and alliances. You may win a free autographed book! Invest in my audio book and earn yourself a free e-book.
If you find there is just too much to know, and too little time to find out, invite me to one of your events. I welcome the opportunity to recount how I managed to stay Alive on the Andrea Doria.
Award Winning Publications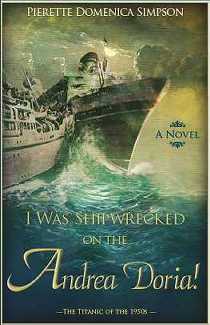 Visit www.shipwreckedontheandreadoria.com for complete information.
WANTED!
Stories of Survival at Sea
Cruise Experiences: Tips, True Stories, and Testimonials
Guest Bloggers
Visit the wanted page to find more information.