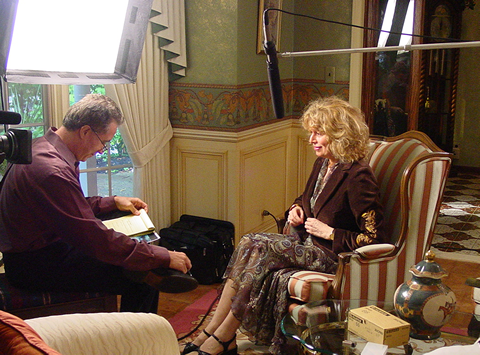 The Collision, Sinking and Rescue
The ramming of the Swedish liner, Stockholm, into the Italian luxury liner, Andrea Doria July 25, 1956, was the only large collision between two passenger liners in the 20th century. The results could have been similar to the Titanic.
The collision took place 45 miles SW of Nantucket Island.
The Andrea Doria was actually a larger vessel than the Stockholm.
There were 1706 people on board: 46 died on the Doria, 5 on the Stockholm.
The Doria sank 11 hours after the collision.
The Stockholm did not sink and carried over 500 survivors to New York.
The French liner, Ile de France, reversed direction and rescued over 700 survivors.
The Coast Guard and ships of various nationalities were involved in the rescue.
Pierette's and Other Survivor's Stories
Pierette's and Other Survivor's Stories
This is the first book on the subject written by a survivor.
The author is the gate-keeper of survivor stories
It is a collection of survivors' accounts, including an autobiographical one.
9-year-old Piera was immigrating to America with her grandparents.
Piera had been separated from her mother for over 8 years and was en route to reunite with her mother.
The book contains the complete list of passengers and crew (never-before published). Mike Stoller, of the legendary composing team of Stoller and Leiber, learned when he docked in NYC that one of his songs, "Hound Dog" had been sold to the relatively unknown Elvis Presley while he was at sea.
Mysterious Hearing/Investigation of How the Collision Happened
The book offers a scientific documentation and analysis (investigation) of the collision and sinking as explained by nautical experts (both American and Italian)
It opens a cold case and proposes a resolution to a very controversial subject. These facts have never been published.
The case never went to trial, so the settlement was based on limited liability: survivors shared just $6 million in compensation. Lloyd's of London was the insurer for both ships and the case was settled out of court 4 months after the tragedy.
The results of the investigation, based on survivor accounts and scientific data, leads the reader to a conclusion of what was at fault for the collision.
Diving the Doria
The diving of the Doria chapter unveils many facts about the shipwreck: the depth (265 feet), the remains, and the fatalities of reaching the "Mt. Everest of the Deep."

Recent Updates about the Andrea Doria

Of the 14 divers who have died while exploring the Doria, the last casualty occurred on July 8, 2006. David Bright suffered an embolism after filming the wreck for the 50th anniversary reunion.
Dozens of dives were made to the shipwreck during the summer of 2006.
The New York Times reported the docking of the cruise ship Athena, formerly the Stockholm, in New York harbor on September 23, 2008. A man died on board during a storm at sea. The Times calls the Athena "the death ship".

Recent Highlights Surrounding the Book and the Author

Movie option rights have been secured in Italy for L'Ultima Notte dell'Andrea Doria (Italian version, available thru the author).
Two documentaries in Italy and the U.S. were based on Alive on the Andrea Doria.
Alive on the Andrea Doria has been recommended by the national chairman of marine forensic science (SNAME) to be used for shipwreck research.
Alive on the Andrea Doria has been chosen as the 'Book of the Month' in the U.K. by its premier maritime journal.
The Order of the Sons of italian Americans ( the largest Italian-American society) gave Alive on the Andrea Doria its highest endorsement.
An inspirational story called "Thank God I Had a Catastrophe: Surviving the Andrea Doria Shipwreck" is being published in the book series Thank God I ….